Penta Patterns is a pattern and modelling company based in a state-of-the-art facility in Hinckley, Leicestershire. Working alongside the UK's largest motorsport companies to produce highly-durable composites as well to create bespoke prototypes models for designers and artists, Penta Patterns has been shaping innovation since 1985. Their latest investment in Stratasys 3D printing has allowed them to stay ahead of the curve once again.
Project Brief:
Penta Pattern's clients demand high-quality, one-off pieces, and the company create 30 to 40 patterns a day. Factory Manager, Kristian Winspur said: "The majority of what we do is unique one-off pieces; you might get one set of patterns for a statue done in a couple of weeks, or you might be working on patterns throughout those two weeks for a different industry."
Given the emphasis on quality and uniqueness, Penta Patterns needed a solution that would enable them to efficiently produce intricate designs while maintaining their reputation for excellence. Neil Walker, Managing Director at Penta Patterns, said: "Our customers value the quality over the price. When our customers see our parts, they're happy first time, and we're not doing any remedial work on anything."
Penta Patterns wanted faster lead times, allowing greater customisation and detailing, and for customers to get faster feedback on their designs. Neil elaborated: "We do quite a lot of casting resins. On a larger scale, the 3D printer that we went for covers an option of colours, resins, different plastics, and it meant that we could print those items and get them straight off to the customer to actually sit and look at and hold them, and say, yes, we like this. Normally, we can't do that. We'd have to make a master, then make a mould, then cast the resin."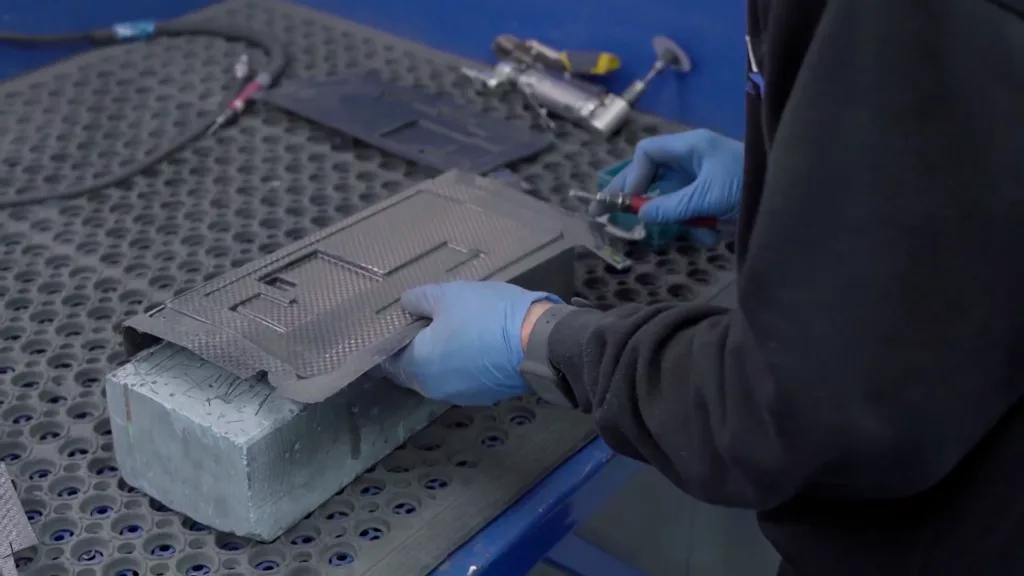 The Solution:
The chosen 3D printer, the Stratasys J55 Prime, provided a significant improvement in terms of production speed, flexibility, and material options compared to their previous PolyJet printer. Kristian recounted their decision-making and implementation process: "We spoke to Stratasys about what sort of printers are out there and what would be the best route to go down.
And to be honest, the communication and guiding us through what we needed was phenomenal. As we were going through the different services that it can provide. And it was a no-brainer, to be honest, by the end of it."
The Benefits:
The Stratasys J55 3D printer brought numerous benefits to Penta Patterns, revolutionising their manufacturing processes and delivering value to their clients. Kristian highlighted a number of advantages including the ability to produce items in a matter of hours instead of weeks or months. Kristian shared: "The timescale you're probably talking about was a month where realistically on the printer, we could be talking four to five hours. That's the difference." This increased efficiency allows the company to take on more projects and meet tight deadlines without compromising on quality.
The 3D printer has reduced production costs significantly. Neil said: "In reality, if we were making a scale model with traditional processes, it would probably cost us over £1,000. That would probably cost us a couple of £100 to do on the printer. So, the cost saving there is massive." By eliminating the need for expensive moulds, tools, and extensive manual labour, Penta Patterns can now provide their clients with high-quality products at a more competitive price.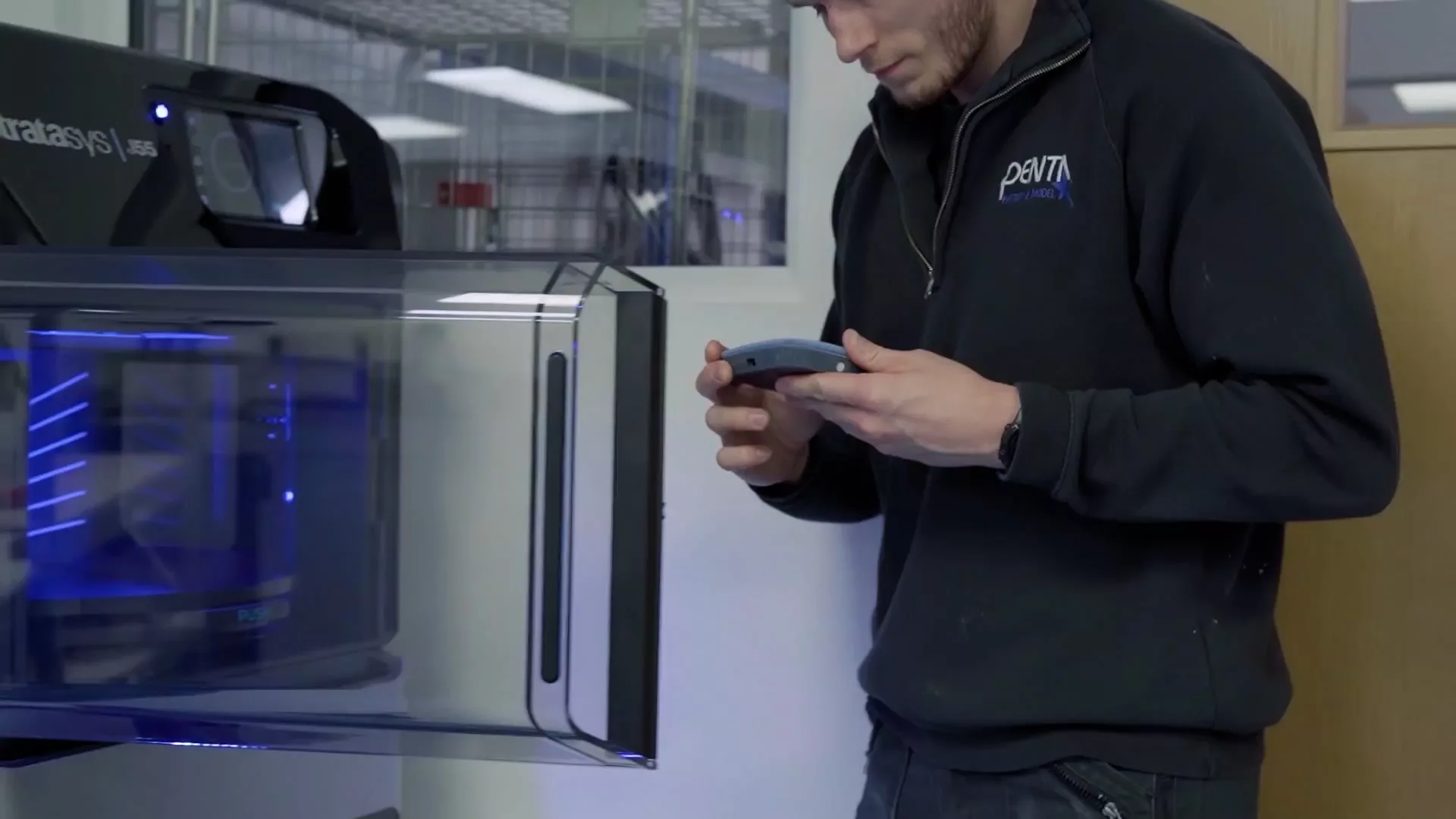 PolyJet technology offers a wide range of materials, colours, and resins, allowing Penta Patterns to create highly customised pieces for their clients. Kristian highlighted the importance of this feature: "Really, the spec of the [J55] can print much more accurate models that are all printed efficiently. And not just that, the different colours you can have in different materials, that was a big one for us. And to amalgamate multiple materials into our model is a very good capability."
Outside the traditional use case for PolyJet technology, Penta began exploring potential applications inside its engineering need. By utilising the potential of the printer, The J55's ability to quickly and accurately create jigs, fixtures, and other engineering components has provided Penta Patterns with a new level of versatility. Kristian said: "Creating those in the space of time you can with a printer compared to machining them is a huge benefit. The printer takes no manpower whatsoever."
"As a core base in manufacturing, we've always used CNCs. We decided to look into getting the new J55. Which is quite a big benefit. And it's a very good printer; they are better than CNC machining for certain things. And that's why we went down the route of looking into it."
The Stratasys J55 3D printer has proven to be a game-changer for Penta Patterns, enabling them to meet the unique demands of their clients while improving efficiency, cost savings, and customisation capabilities. Neil enthusiastically endorses the technology, stating:
"When you see what these things can do, it's amazing. Just go for it, and you'll be astounded."