Revo Developments Ltd is a pioneer of the automotive performance aftermarket industry. Their ranges cover the Volkswagen Audi group and Ford vehicles, distributing to over 400 authorised dealers across 40 countries.
With quality being at the forefront of everything they produce, Revo Developments Ltd recognised the need to upgrade their printing technology.
Revo Developments invested in the Stratasys F370 FDM 3D printer from SYS Systems (the platinum partner of Stratasys), which has reduced tooling time, as well as saving thousands on multiple prototypes, without sacrificing the exceptional quality Revo produces.
As Revo Developments Ltd began to expand their product lines, they recognised the need to upgrade their technology to streamline their process and reduce their development timeframe without sacrificing the high-quality of their products.
"It's about the quality that we are putting out," explained Luke Tibble, Revo Developments Ltd's Global Project Manager.
"We never like to put anything rushed out into the market just to have a part out there. Its more about; it's got to work, it's got to have a function, it's got to do a job correctly. We'd much rather know that what we're doing is perfect rather than just a quick product."
To ensure they maintained their quality whilst matching the growing demand for their products, Revo Developments Ltd turned to SYS Systems, Stratasys platinum partner.
Revo Developments Ltd invested in the  F370, a high-performance 3D printer using FDM technology.
Luke said, "For us, the F370 was a really good upgrade from the old resin printer we had." 
This new addition has allowed for Revo to reduce their development process timeframe and costs by being able to produce, test and modify a much greater range of products at a much earlier stage.
"The confidence you get with it and the quality of the parts from the F370 printer is a standout," said Luke.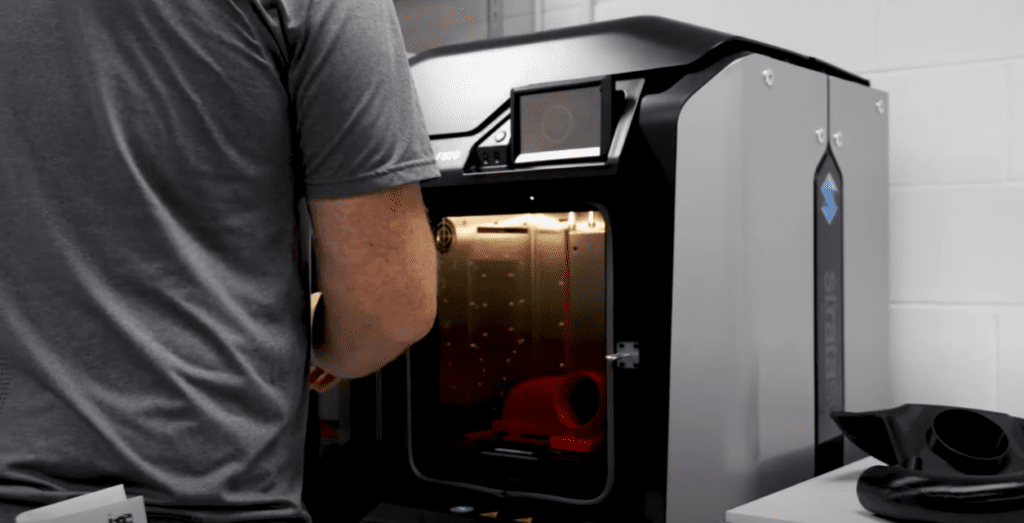 Revo Development Ltd.'s upgrade to the F370 3D printer has enhanced Revo's printing capabilities, allowing them to print full components and parts in one print.
Luke explained: "The build volume straight away was something that was a standout for us. Having access to something that much larger allowed us to start printing in full size in one piece more than having to split parts up and jigsaw them together which we used to have to do with our old printer."
"Having the heated chambers was a real game changer for us as well because it allowed us to have the confidence when printing full height parts."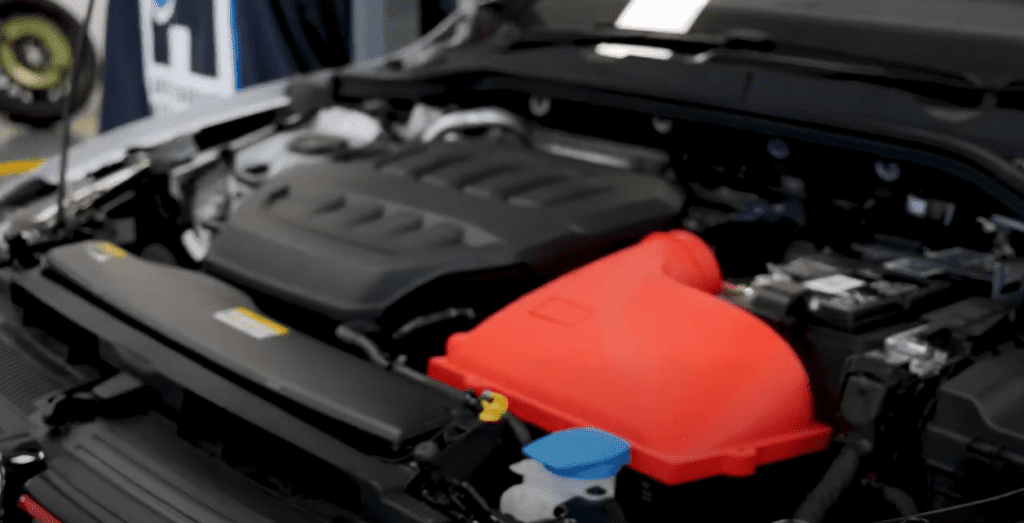 The F370 3D printer offers a full range of high-performance materials, allowing Revo to better replicate their end use parts and begin testing much earlier in the development process.
"The TPU materials has been a massive one for us," explained Luke.
"Being able to essentially replicate a silicone hose that we would have had tooled up before, we can take that fully printed part to do bench flow testing. In some cases, we can actually test fit the prototypes onto a car straightaway and run it for a small period of time."
"The tooling time's been reduced by probably half by being able to provide an actual sample to our suppliers to build a tool from, as opposed to just working from 2d drawings. That alone saves thousands in just tooling."
The F370 is one of SYS Systems more affordable, high-performance machines. However, Revo recognised the full scale of machines offered by SYS Systems to suit each companies' individual needs.
"You can pretty much spend from what you want, to what you want," explained Luke.
"Even the lower end of the market has such good quality machines out there from Stratasys and SYS Systems. There is something for everybody."
Why SYS Systems and Stratasys?
The F370 has allowed Revo Developments Ltd to expand their product range and printing capabilities whilst reducing their timeframe, costs and worry.
Luke said, "With the support you get from companies like SYS, it's a no brainer. It is definitely the way forward."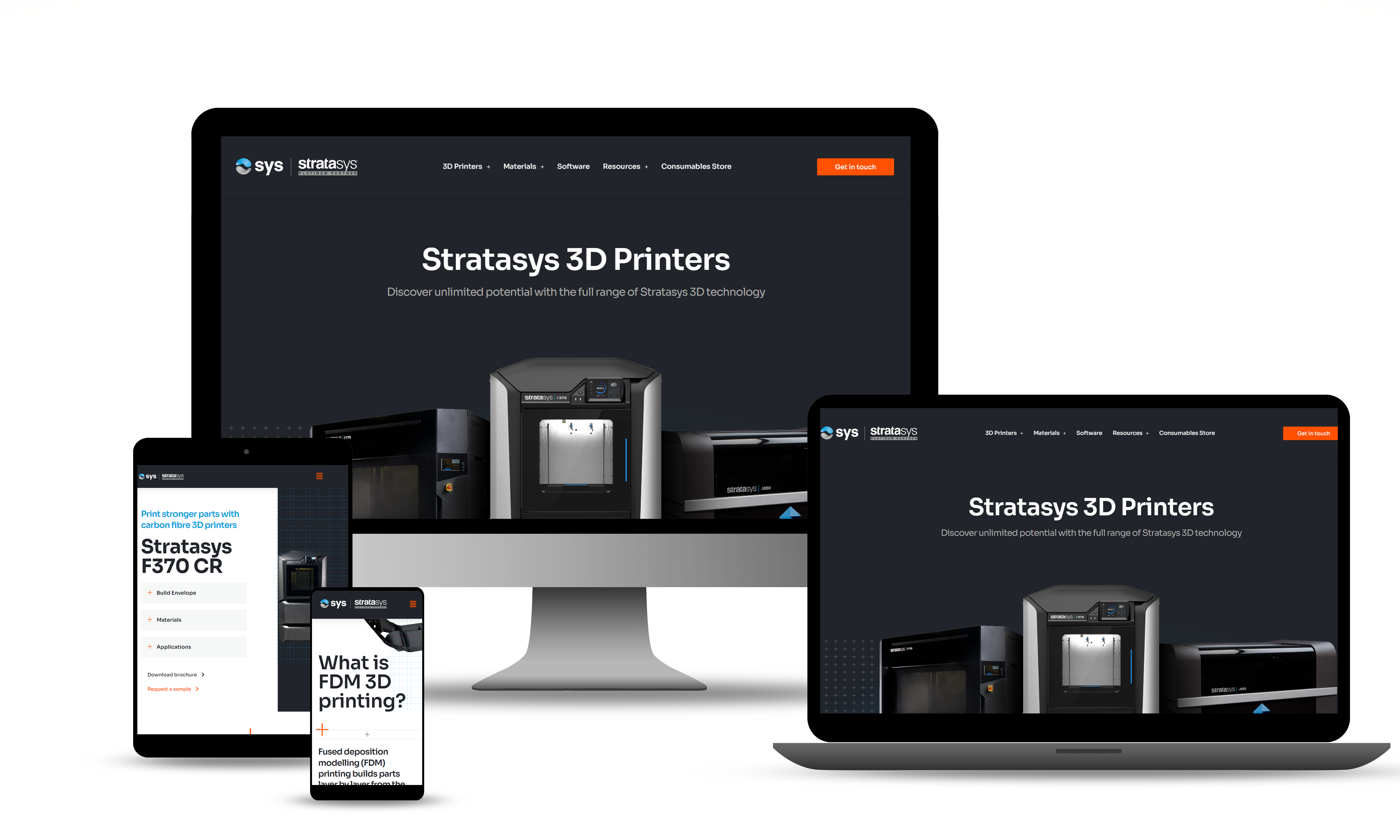 YOUR NEXT STEPS
To find out more and take your next steps into Additive Manufacturing ...