Swiftool Precision Engineering is a tier-one high integrity machine parts and component supplier across global companies in the oil, industrial, aerospace and defence industries.
Working with large companies including Rolls Royce, MEGGIT and Bombardier, Swiftool Precision Engineering needed to ensure they had the technology to become the no.1 precision machining company in the SME market.
Swiftool Precision Engineering invested in a Fortus 450mc 3D printer to elevate their capacity and repeatability whilst reducing their lead time to ensure they stay ahead of the competition.
Working with large, demanding and highly-specific customers, Swiftool Precision Engineering decided they needed to upgrade their technology to ensure they remained at the forefront of the industry.
"We believe as a company that we always have to push the limits of innovation and we know that by doing that we can always keep the competitive edge," explained Sam Handley, a Director at Swiftool Precision Engineering.
Swiftool Precision Engineering recognised the vast opportunities that additive manufacturing could offer and decided to invest in the Stratasys Fortus 450mc 3D printer from SYS Systems, the Platinum Partner of Stratasys.
"We want to be ahead of the competition and having additive manufacturing has put us that one step closer to being able to achieve that," said Rob Emarton, an MEP Engineer at Swiftool Precision Engineering.
"We decided to join forces with SYS Systems," explained Rob.
"We went down the route of the Fortus 450 mc because we managed to get the hardened head for it. We are looking for strength in our prints and with the hardened head we can print in the carbon nylon CF materials."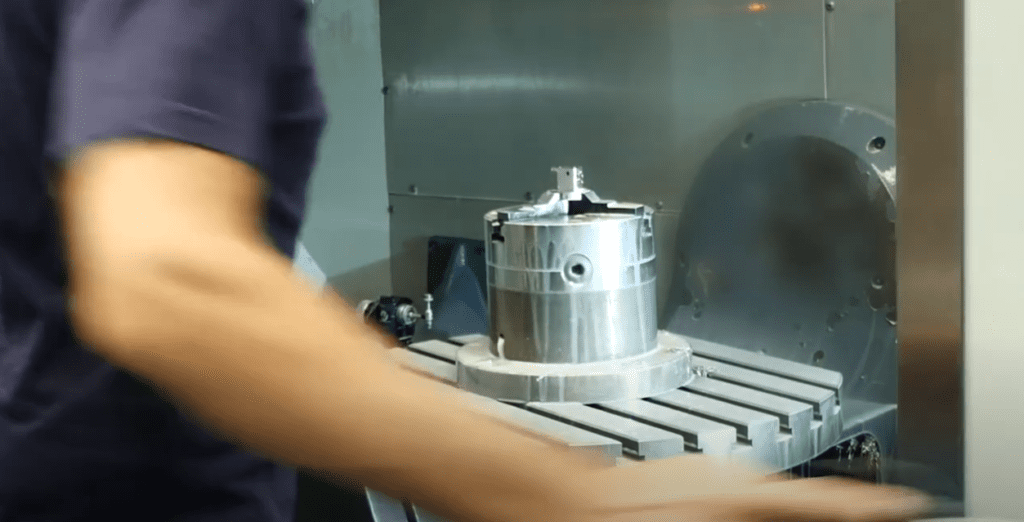 The Stratasys Fortus 450mc has enabled Swiftool Precision Engineering to prove their processes to customers before production, helping to reduce lead times.
"Customers expect a short lead time," said Rob.
"Now we have the Fortus on sight we have the opportunity to print these fixtures overnight. We have saved 8 hours over a batch of 50 which is a full shift," said Rob.
The quality and repeatability the Fortus 450mc produces, allows Swiftool Precision Engineering to be much more consistent and confident in the quality of their products.
"Repeatedly is a key thing for us here at SPE," explained Rob.
"One of the issues we have had in the past is work holding on the CMM machines. With additive manufacturing we've now managed to make a fixture that's more repeatable and a quicker set up."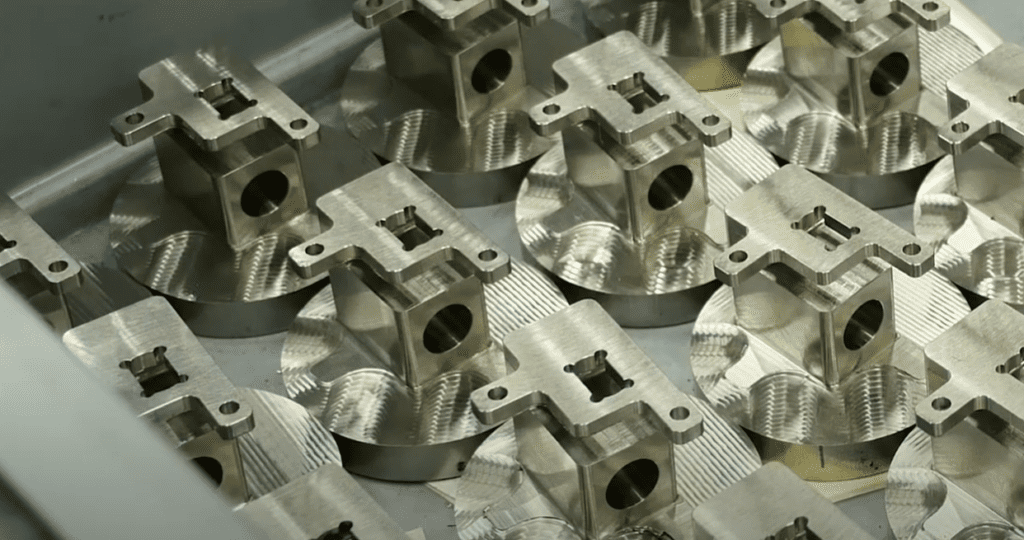 The easy-to-use software on the Fortus 450mc 3D printer has also allowed Swiftool Precision Engineering to engage their whole team in the technology which is expanding their knowledge and capacity as a company.
"I was surprised how quickly we did learn the software," explained Rob.
"We're getting our apprentices on board now. They're running projects which is something we couldn't really do before because the capacity on the machines was full with jobs."
Investing in the Fortus 450mc from SYS Systems has also proven to be incredibly cost effective for Swiftool Precision Engineering, both in the short and long term.
"As a business we were quite sceptical at the beginning, thinking this could be quite expensive. But now its installed and actually running, I can't believe how cheap it is," said Rob.
"We are already gaining our ROI in such a short time. A lot of our work we do is one off two offs. Bringing the printer in makes it cost effective as we can print unmanned overnight and if we need to print again, we can just pull the file up, press print and have another one made in hours."
Why SYS Systems and Stratasys?
"For anybody looking at 3D printing and additive manufacturing, I would strongly recommend going to see SYS Systems," said Rob. 
"The Fortus 450 has met all our requirements, if not more. We can now free up a lot more capacity on our machines. One thing we have realised getting the printer is how quickly we can go from prototype to printed fixtures."
Investing in the Stratasys Fortus 450mc from SYS Systems has allowed Swiftool Precision Engineering to elevate their production process to stay ahead of their competition for the foreseeable future.
"We're taking advantage of an opportunity to make sure that we are absolutely razor sharp focussed on the future," said Sam.
"The acquisition into 3D printing allows us to pair our existing workforce, our future workforce and our apprentices, making sure we fully understand and utilise the benefits of additive manufacturing, this year, next year and in the future."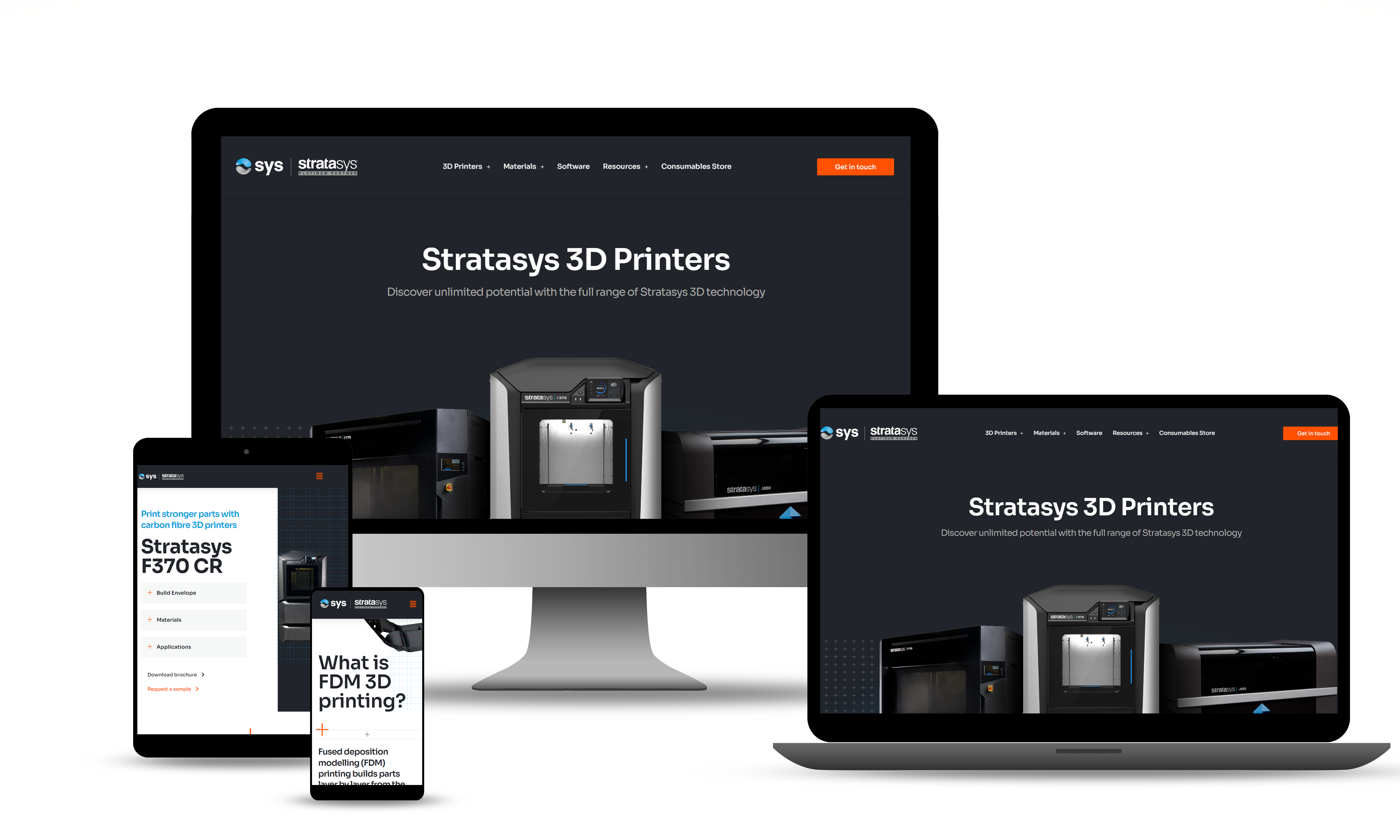 YOUR NEXT STEPS
To find out more and take your next steps into Additive Manufacturing ...