Produce Large and Complex Elastomer Parts
Create accurate elastomer parts quickly and efficiently with the ease and reliability of professional FDM 3D printing. The durable elasticity of FDM TPU 92A material makes it a good choice for a wide variety of applications including flexible hoses, tubes, air ducts and vibration dampeners.
Resilient, Flexible Thermoplastic
FDM TPU 92A is a resilient thermoplastic polyurethane combining flexibility and stretch with abrasion and tear resistance. 3D printing with FDM TPU 92A provides a superior alternative to less optimal TPU 3D printing technologies and eliminates expensive and time-consuming molding or casting methods to produce elastomer parts.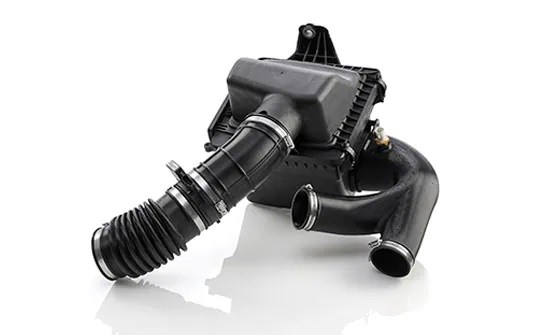 16.8 MPa (XY Axis) 17.4 MPa (XZ Axis)
552% (XY Axis) — 482% (XZ Axis)
FDM TPU 92A product data sheet