Clear photopolymer with a smooth surface finish and good impact resistance. Ideal for mechanical guides, fluid ducts, and microfluidic devices. Also suitable for light pipe and packaging prototyping.
LOCTITE® 3D IND405 Clear is a one-part semi-rigid 3D printable resin with good impact strength and elongation. IND405 comes off the printer frosted but can be polished to an optically clear finish. This material can be machined, tapped and polished, and is ideal for microfluidic devices as well as guide overlays. Based on its unique set of performance attributes, its qualities are most comparable to unfilled polypropylene.


Key Features
Good impact strength
120% elongation at break
52MPa ultimate tensile strength
Heat deflection temperature: 53° C (127.4° F)
Excellent surface quality
Clear finish with secondary process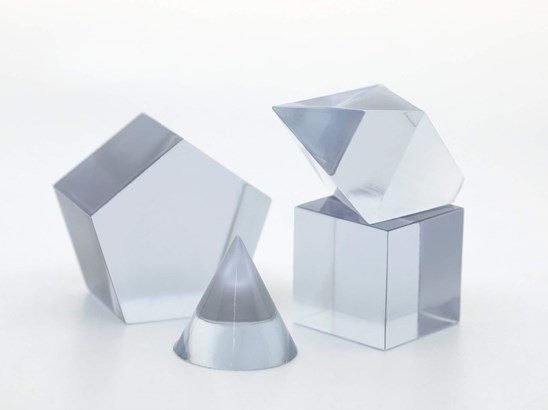 A transformative 3D printer enabling flexible production of end-use parts in a diverse range of high-performance materials. Achieve industry-leading accuracy, consistency, detail and throughput with the Programmable PhotoPolymerization P3™ technology. Get ready for a new era of 3D printing.
Origin® One Material Comparison