LOCTITE® 3D MED 412 by Henkel
Biocompatible, durable and sterilizable.
Medical-grade resin designed as a strong, durable material with excellent elongation, impact and compression strength, to enable manufacture medical parts that require moderate stiffness and wear resistance. Attributes are similar to polypropylene (PP). Ideal applications include test swabs, single use medical instruments, lab equipment, covers and guards.


Key Features
Medical-grade certified resin
Biocompatible (ISO 10993-5 and ISO 10993-10 certified)
Superb elongation
Tough
Good impact strength
Great surface finish, excellent machinability
Color: Clear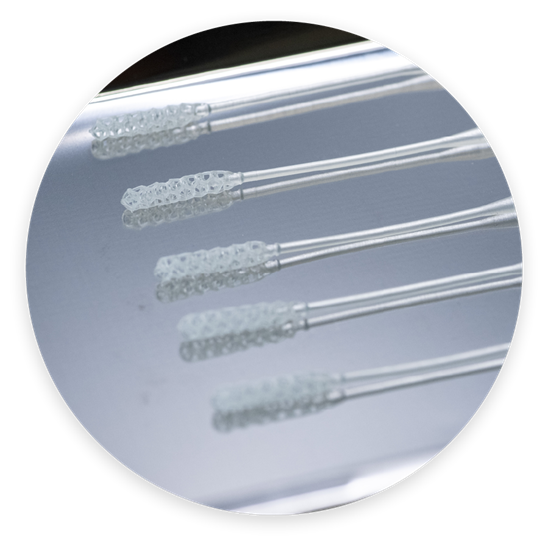 A transformative 3D printer enabling flexible production of end-use parts in a diverse range of high-performance materials. Achieve industry-leading accuracy, consistency, detail and throughput with the Programmable PhotoPolymerization P3™ technology. Get ready for a new era of 3D printing.
Origin® One Material Comparison