LOCTITE® 3D MED 413 by Henkel
Tough and high accuracy material for medical applications.
A high-performance, high modulus material boasting excellent flexural and tensile physical properties. Stiffness, and toughness make this material ideal for use in a wide variety of impact-resistant medical devices. Ideal applications: durable, reusable medical components, orthotics, respirator components.


Key Features
Medical-grade certified resin
Biocompatible (ISO 10993-5 and ISO 10993-10 certified)
Excellent print accuracy
Parts can function at body temperature
Outstanding surface finish
Color: White, Clear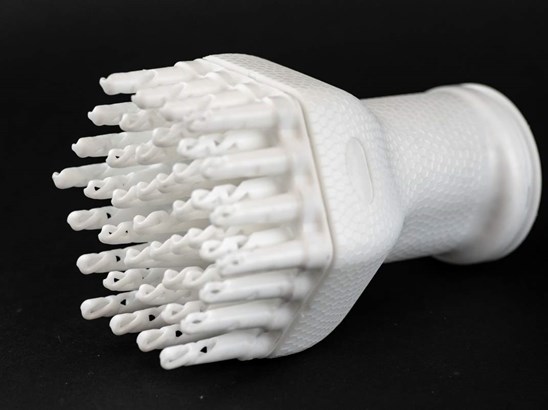 A transformative 3D printer enabling flexible production of end-use parts in a diverse range of high-performance materials. Achieve industry-leading accuracy, consistency, detail and throughput with the Programmable PhotoPolymerization P3™ technology. Get ready for a new era of 3D printing.
Origin® One Material Comparison