Resilient, low shore hardness elastomer with good tear strength
Single component industrial strength UV resin that cures to a soft (47A), elastomeric material. Ideal for requirements where resilience, snap back, and tear resistance is desired, such as lattice structures and functional prototyping. Suitable for applications such as air and dust gaskets, flexible seals and housing or cushioning pads.


Key Benefits
200% Elongation at Break
Low Shore Value, 47A
55% Energy Return
13 kN/m tear strength
Color: Black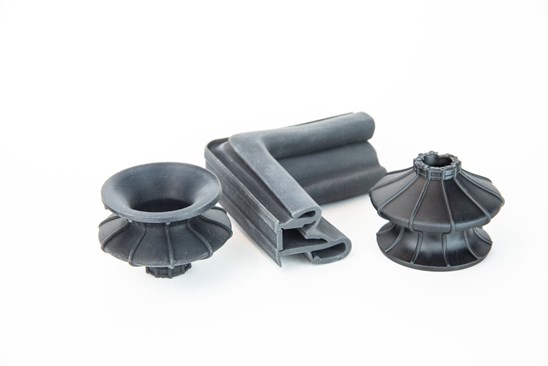 A transformative 3D printer enabling flexible production of end-use parts in a diverse range of high-performance materials. Achieve industry-leading accuracy, consistency, detail and throughput with the Programmable PhotoPolymerization P3™ technology. Get ready for a new era of 3D printing.