Reactive urethane photopolymer for tough applications that require a combination of high strength, long-term toughness and impact resistance.
Well suited for high -performance functional parts requiring high accuracy and mechanical strength. Biocompatible, with excellent surface quality and ability to produce super fine detail. Ideal applications include housings, enclosures, consumer facing components, parts requiring textures or highly detailed design features.


Key Features
Excellent combination of high strength, toughness and impact resistance
Very fast printing and post processing
Low Viscosity
Exceptional surface quality and accuracy
Biocompatible (ISO 10993)
Flammability: UL-94 (HB)
Color: Black, clear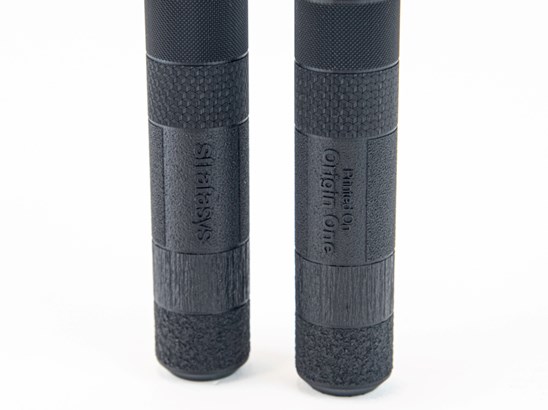 A transformative 3D printer enabling flexible production of end-use parts in a diverse range of high-performance materials. Achieve industry-leading accuracy, consistency, detail and throughput with the Programmable PhotoPolymerization P3™ technology. Get ready for a new era of 3D printing.
Origin® One Material Comparison