Agilus30 is a PolyJet Photopolymer with superior tear-resistance, capable of withstanding repeated flexing and bending. The ideal flexible 3D printing material for rapid prototyping and design validation, this rubber-like material simulates the look, feel and function of rubber-like products.
This durable, rubber-like photopolymer is capable of withstanding repeated flexing and bending. Agilus30 has a Shore A value of 30 in cyan, magenta or yellow.
Key Attributes
The great surface quality of Agilus30 is now available in full color for flexible textures with shore value definition capabilities.
Flexible full color capabilities with shore level range control taking you another step towards design realism and ending prototype design limitations.
Enhanced enterprise environment materials portfolio with full color capabilities on rigid and flexible models for all J7 and J8 series printers.    
Simulation of different flexibility levels for full color functional prototypes that represent design intent, not only visually but also on the model features.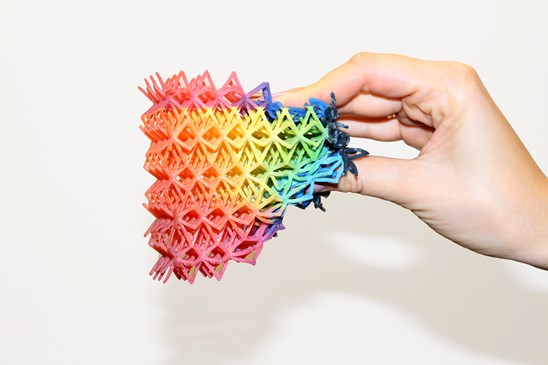 Agilus30 Colors Material Data Sheet