Realistic, Multi-Color Prototypes in Less Time
3D print accurate, multi-color prototypes to test fit, form and function. Vero combines excellent detail visualization with strength, a key component in realistic prototypes. Produce smooth, accurate prototypes, surgical models, moving and assembled parts, jigs, fixtures and manufacturing tooling.
3D Print in Vibrant Color
The multi-purpose, multi-color Vero photopolymers offer strength, stiffness and versatility in blue, white, black, gray, cyan, magenta and yellow. 3D print smooth, accurate parts for testing, surgical planning or tooling. For multi-material versatility, blend with other photopolymers to vary hardness, flexibility, translucency or heat resistance. Vero materials are also offered in clear, flexible and dental.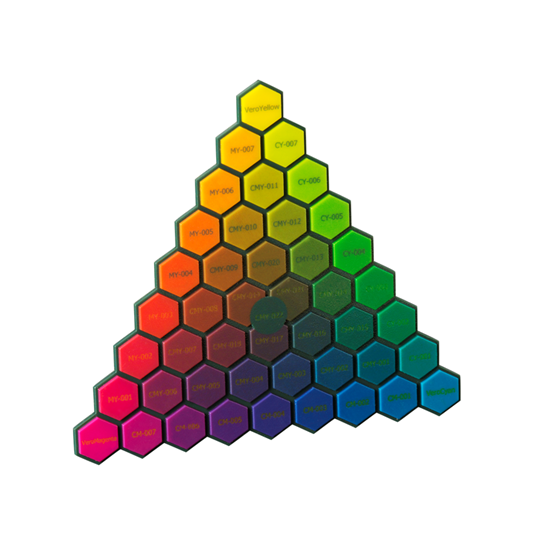 Vero product data sheet for J3 and J5 Series
Vero product data sheet for J7 and J8 Series