Vero™ContactClear is a rigid transparent rapid prototyping material that is biocompatible. The material is allowed for proof of concepts and prototypes requiring skin or mouth contact.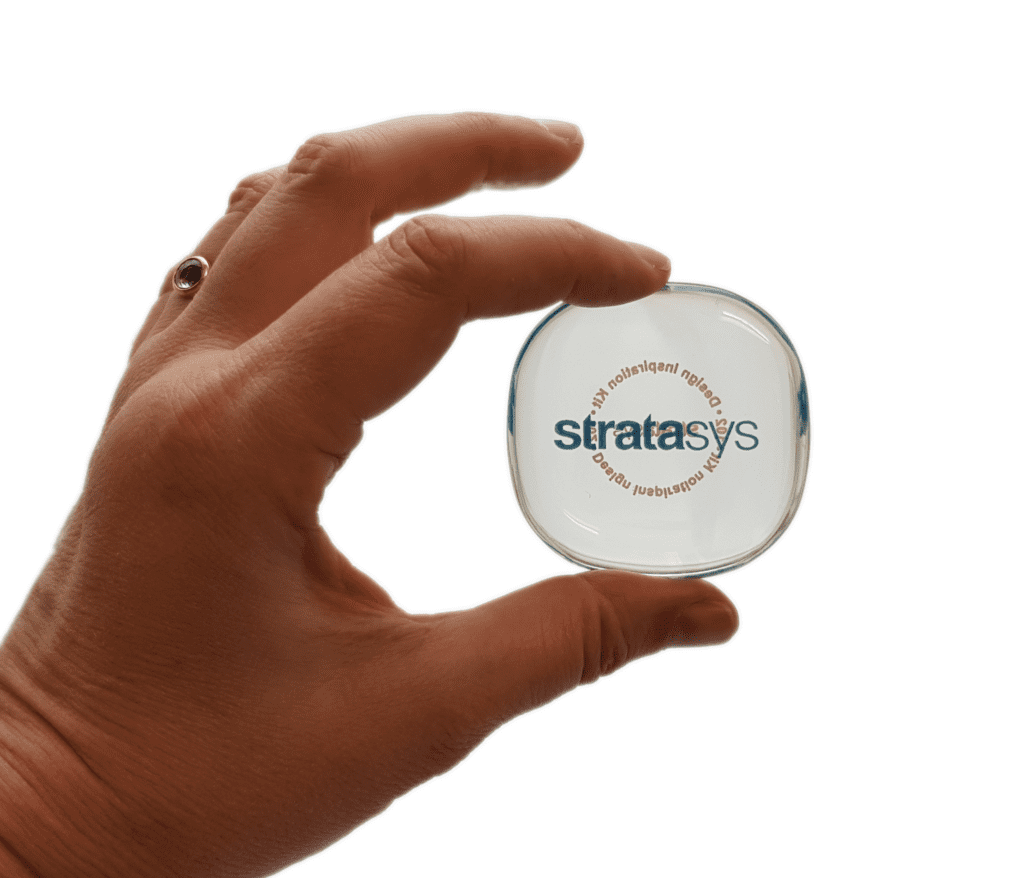 Suitable for medical devices which requires any contact with skin or mouth.
Wearables and fashion items
Perfect solution for wearables and fashion items.
Biocompatible prototyping
Approved for on skin/In mouth testing.
 
Property
J8 Series
J55 Prime, J35 Pro
Vero™ContactClear
Tensile Strength
50 – 65 MPa (7,252 – 9,427 psi)
40 – 55 MPa (5,800 – 8,000 psi)
Elongation at Break
10 – 25%
5 – 20%
Modulus of Elasticity
2,000 – 3,000 MPa (290.1 – 435.1 ksi)
2,200 – 3,000 MPa (320,000 – 435,000 psi)
Flexural Strength
75 – 110 Mpa(10,878 – 15,954 psi)
70 – 85 MPa (10,000 – 16,000 psi)
Flexural Modulus
2,200 – 3,200 Mpa (319.1 – 464.1 ksi)
2,000 – 2,500 MPa (290,000 – 365,000 psi)
HDT, °C & 0.45MPa
45 – 50 °C(113 – 122 °F)
45 – 50 °C(113 – 122 °F)
HDT, °C & 1.82MPa
45 – 50 J/m (113 – 122 °F)
45 – 50 °C (113 – 122 °F)
Izod Notched Impact
20 – 30 (0.37 – 0.56 ft-lb/in)
20 – 30 (0.375 – 0.562 ft-lb/in)
Water Absorption
1.1 – 1.5%
1.1 – 1.5%
Tg
52 – 54 °C (126 – 130 °F)
52 – 54 °C (126 – 129 °F)
Shore Hardness (D)
83 – 86 D
83 – 86 (Scale D)
Rockwell Hardness Scale
73 – 76 M
—
Polymerized Density
1.17 – 1.18 (g/cm3)(0.676 – 0.682 oz/in3)
1.17 – 1.18 g/cm3
Biocompatibility
Skin contact – permanent (>30 days) Mucous membrane –
short term (up to 24 hrs)
Sterilization Methods
Gamma sterilization1 using a dose of 25–50 kGy
Steam sterilization2 for four (4) minutes at 132 °C (270 °F)
with fractionated pre-vacuum.
Support Removal Type
WaterJet or soluble
WaterJet
Vero™ ContactClear product data sheet
Vero™ ContactClear safety data sheet