Discover how 3D printing is impacting engineering
Thermoplastics aren't just equal to many traditional metals and injection moulded plastics. In the right contexts, they outperform them. Carbon fibre materials can withstand millions of cycles on the shop floor. PEKK-based plastics remove the weight of steel whilst bearing superior chemical resistance. The possibilities of 3D printed materials have reached industrial-grade strength.
Offering a fast return on investment, with 3D printers turning weeks and months of lead time into hours and drastically cutting costs of outsourced labour, 3D printing presents an opportunity for engineers and manufacturers to possess their own means of production that isn't contingent on raw materials and contractor availability.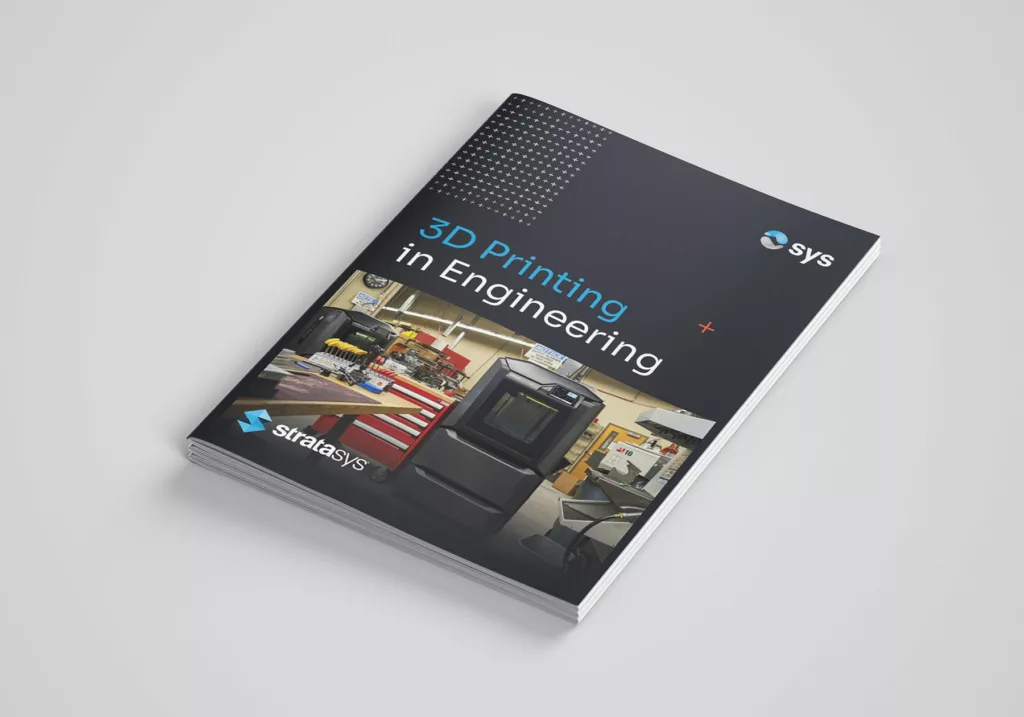 In this brochure, discover more about the future of production. The new digital age of agile manufacturing is here, with reduced storage costs, crushed lead times and slashed costs.

Streamline your workflow
3D printing removes the need to source raw material, raise internal orders and trawl through the complicated chain of approval.
Prototyping
3D printing allows detailed prototypes without the cost and lead times of outsourcing. Iterate faster and test function and form sooner.
Jigs, fixtures & workholdings

Jigs and fixtures can be 3D printed more quickly and cost-effectively than with traditional methods.
The benefits of 3D printing in manufacturing add up to one thing: efficiency. Efficiency in design, development
and production. This soft jaw workflow demonstrates just how you'll get from point a to b.

What are you waiting for? Download the brochure today