Mackart Additive specialises in utilising 3D printing technology to manufacture end-use components across a wide range of industries, including motorsport, plumbing, heating, and industrial sectors. With a customer-centric approach, they prioritise delivering exceptional quality, industry expertise, and fostering the growth of the ever-evolving design and manufacturing landscape.
Driven by their ambition to become the leading additive manufacturing facility in the UK, Mackart Additive recognised the vast opportunities within this field and invested in Stratasys Fortus 450mc and the Neo 450 machines from SYS Systems
With the company's growth, Mackart Additive's foundation in mechanical engineering started to present opportunities within the motorsport industry.
"Over the past few years we have found lots of opportunities in motorsport. It is in the design, manufacturing and validation of tooling," explained Steve McCarthy, Managing Director of Mackart Additive.
Mackart identified emerging challenges within the industry and recognised the need to invest in cutting-edge 3D printing technology.
"This technology is mainstream now and to jump across to advanced manufacturing it needs to be recognised," said Steve.
When searching for the right 3D printing technology, Steve wanted to ensure that he was making a worthwhile investment.
"In this new world of additive manufacturing, you're looking for a manufacturer of a machine which is recognised and that helps us sell our business," said Steve. "Stratasys is a name which tells me we're going to get that reliability, that robustness, and that ability to deliver."
Mackart Additive invested in both the Stratasys Fortus 450mc and the Stratasys Neo 450, enabling them to harness the unique capabilities of both FDM and SLA technology.
"It's about understanding how each of those machines, technologies, materials can be integrated to provide a whole solution," explained Steve
"It isn't just about using a them in isolation. It's about mix and matching and finding a way to make the product." 
By harnessing the power of SLA technology, the Neo 450 machine delivers outstanding accuracy and resolution, making it an ideal choice for prototyping and low volume production. Its ability to meet the stringent standards of the aerospace and motorsport industries is a driving force behind Mackart Additive's current and future growth trajectory.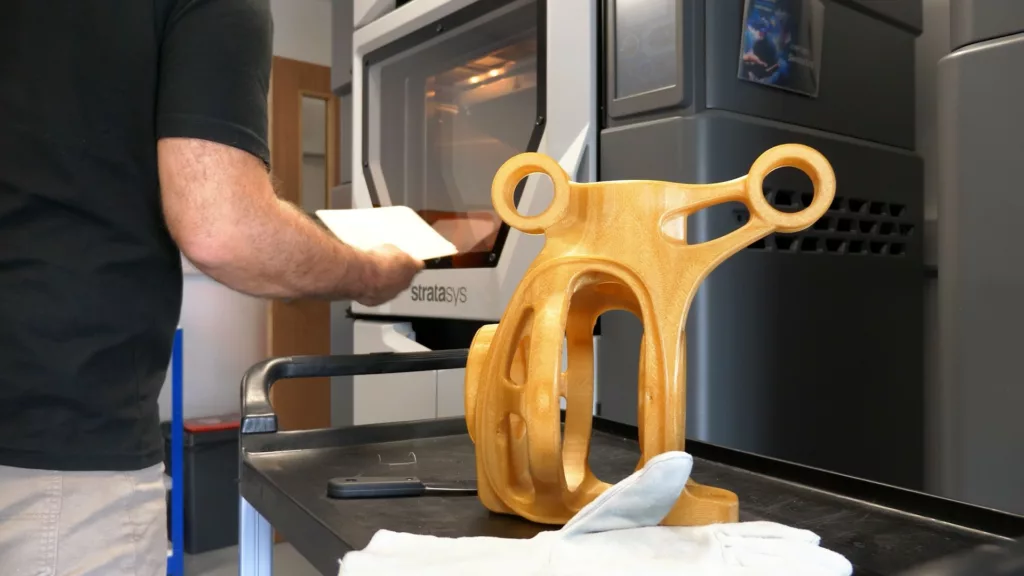 Equipped with FDM technology and filament deposition capabilities, the Fortus 450mc offers enhanced productivity at cost-effective rates. Leveraging the use of ULTEM resin, carbon fibre nylon, and ABS thermoplastics, Mackart Additive successfully produces intricate, precise, and high-quality end-use components.
"The Fortus is a phenomenal machine … From a filament deposition and a thermoplastic point of view, it is the most robust product we could get our hands on." 
Mackart Additive's ultimate objective is to provide every customer with a comprehensive end-use component solution. The utilisation of Stratasys machines has extended beyond delivering high accuracy and quality, enabling them to optimise their processes through validated data sheets.
"Stratasys have led the field in properly validating material. We have data sheets where we can actually do engineering with them. They tell a real story. From an engineering point of view, they give you real value in understanding what the product will look like when you use that material."
SYS Systems played a vital role in catering to Mackart Additive's growth aspirations by providing them with the most suitable and optimal technology for their company. Since its foundation, Mackart Additive has had the ambition to expand into the aerospace industry, and the utilisation of Stratasys additive manufacturing technology has enabled them to achieve this goal.
After becoming and accredited supplier to the aerospace industry, Mackart decided to invest in the technology to help them achieve their new capabilities.
"The Fortus 450mc's, we know that they come with an aerospace accredited material, and that machine is aerospace accredited. Put the two together. We have a really good foundation for aerospace," said Steve.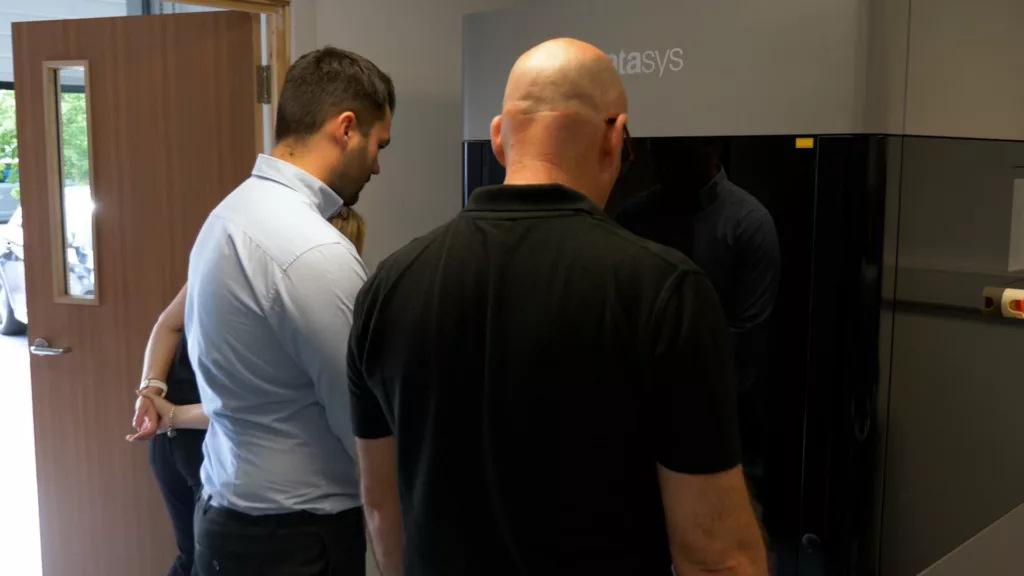 Why SYS Systems and Stratasys?
SYS Systems and Stratasys have played a pivotal role in enabling Mackart Additive to accomplish their objectives in enhancing their capabilities and expanding into new industries.
"Working with SYS Systems has been a clean, smooth process. It's a really good team, they are passionate about what they do and they work with us to help us develop," said Steve.
"Stratasys, the name, is something which we don't have to sell. People know we've got those machines. They know we've got the reliability here and that's really important."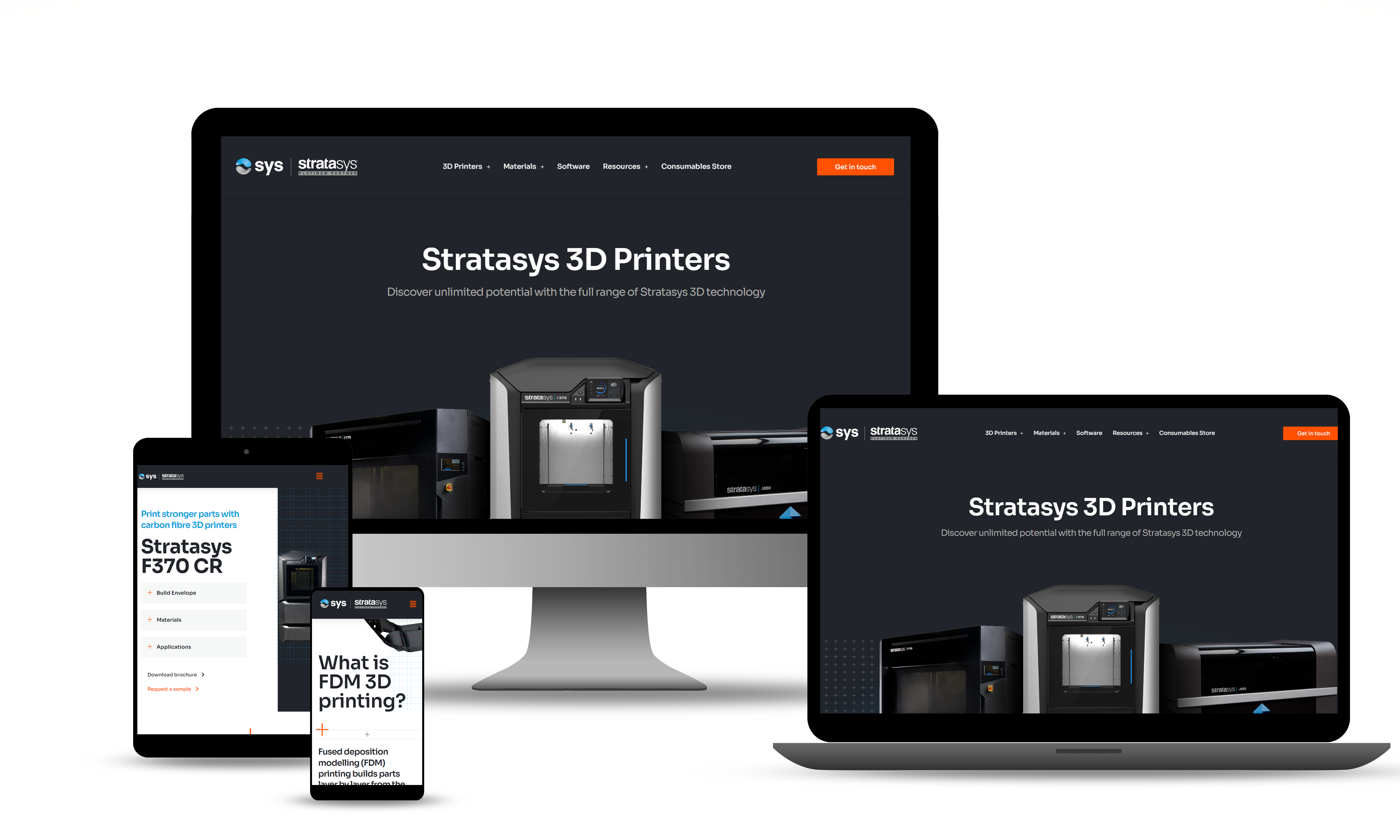 YOUR NEXT STEPS
To find out more and take your next steps into Additive Manufacturing ...