Thank you everyone for attending the SYS | Stratasys Open Day 2022. It was great to see familiar faces and new ones pull together to discover what additive manufacturing can offer as it evolves into broader use cases and an all-encompassing solution for the office, the lab and the factory floor.
If you missed our open day or simply want to re-watch something you might have missed, you can access the full line-up of speakers for FREE here.
It was great to have Andy Langfeld, the President of Stratasys EMEA back at the AM Hub with a fantastic talk on the abilities of the technologies we have available with Stratasys. 
We also had fascinating speeches from Yann Rageul – the Head of Manufacturing Sales; Matthew Jones – Senior Applications Engineer, Frank Lindeman – Senior Software Development Manager and Lampros Giourntas – Technical Engineer at Baker Hughes, one of our customers, discussing the huge cost and time savings they have experienced at the company using Stratasys technologies.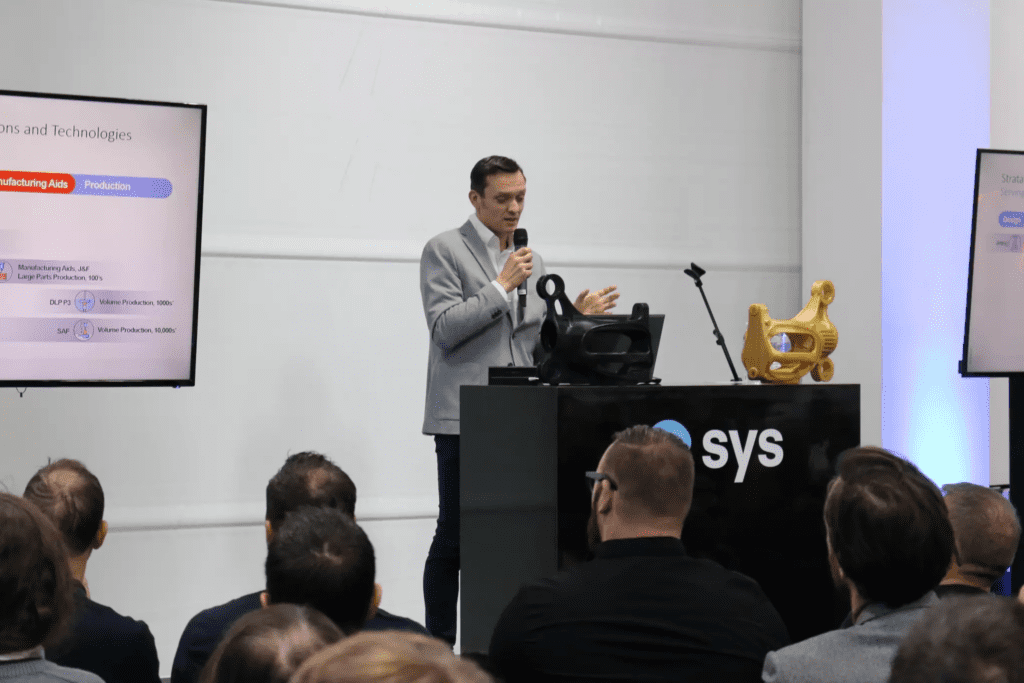 Yann Rageul, Stratasys Head of Manufacturing Sales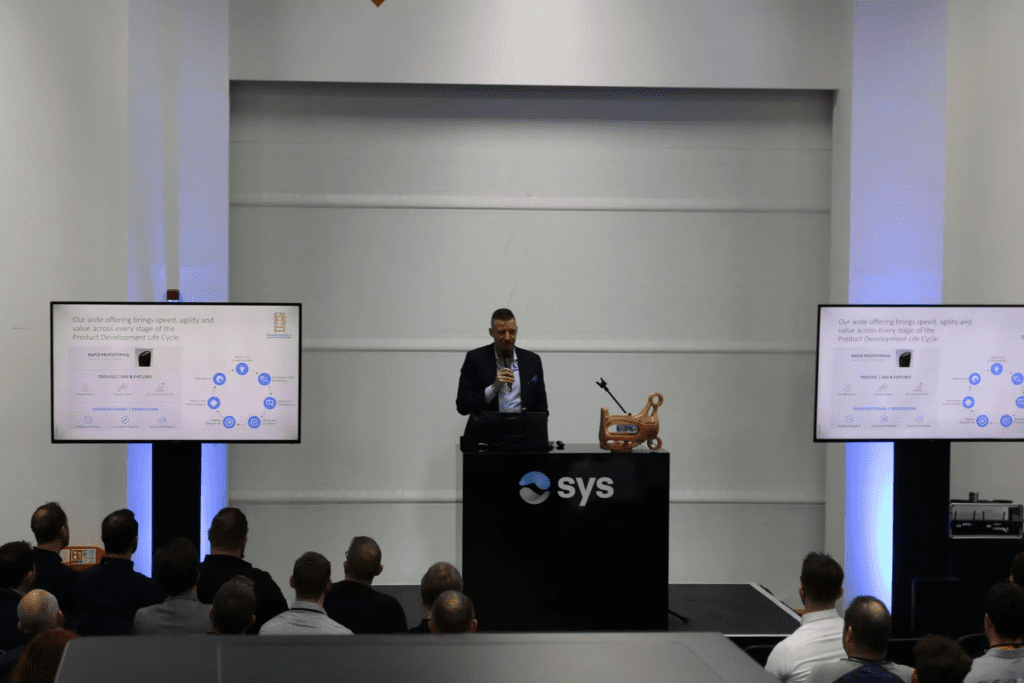 Andreas Langfeld, President of Stratasys EMEA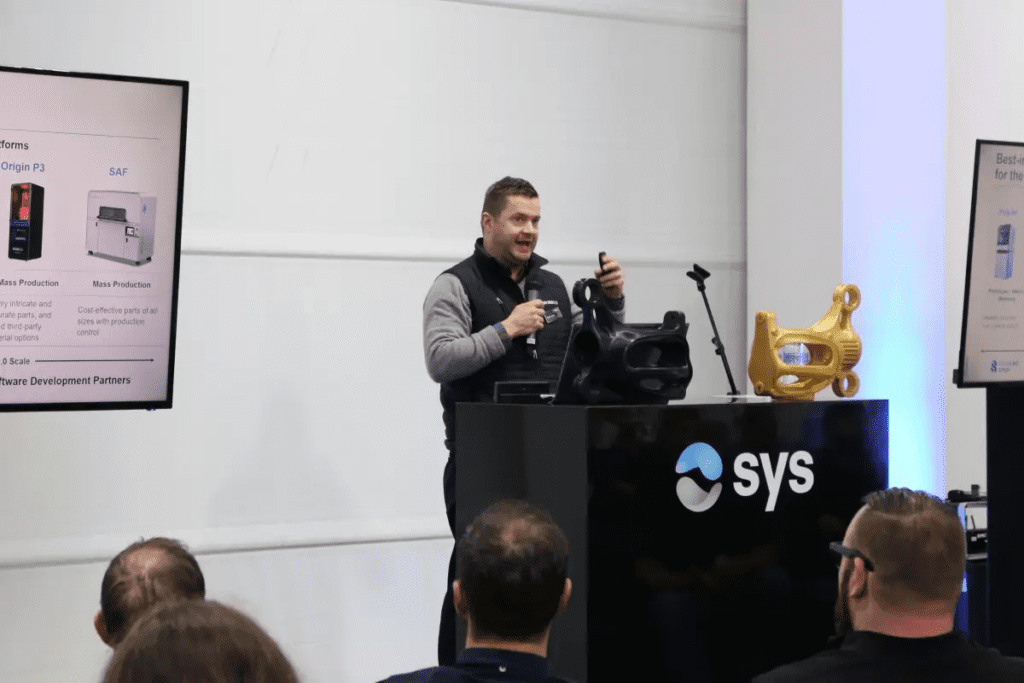 Matthew Jones, Stratasys Technical Engineer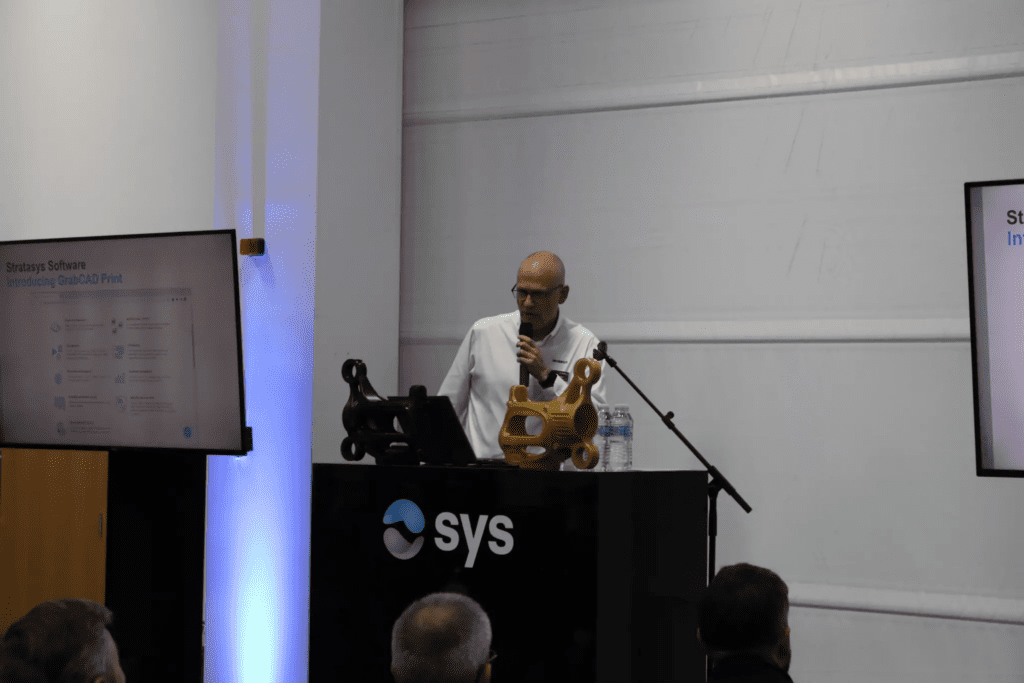 Frank Lindeman, Stratasys Senior Software Development Manager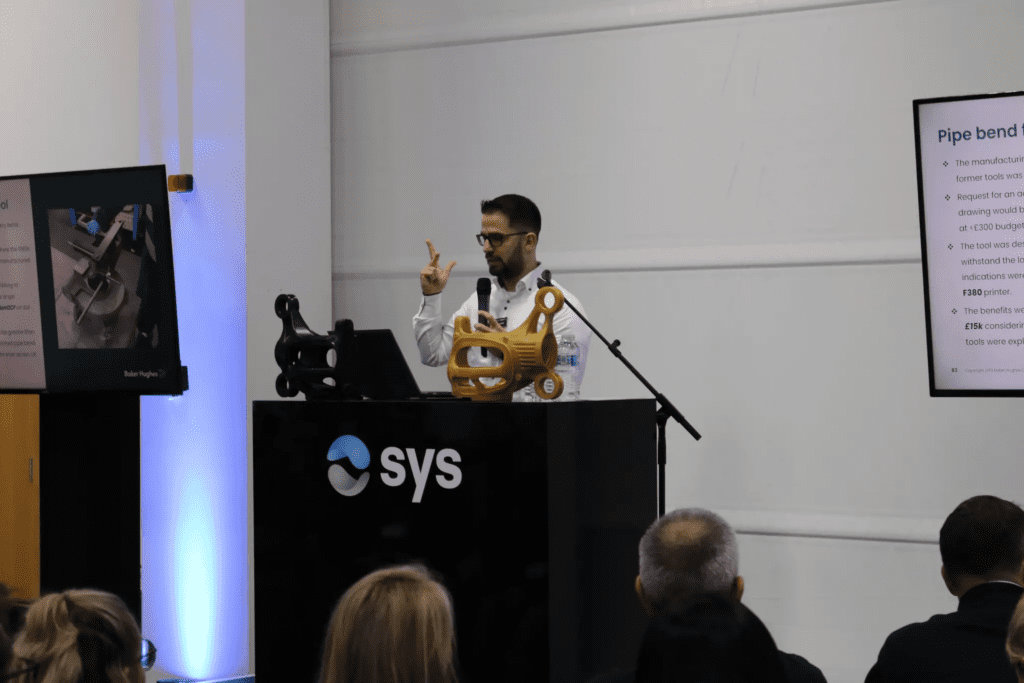 Lampros Giourntas, Baker Hughes Technical Engineer
A word from the President of Stratasys EMEA, Andreas Langfeld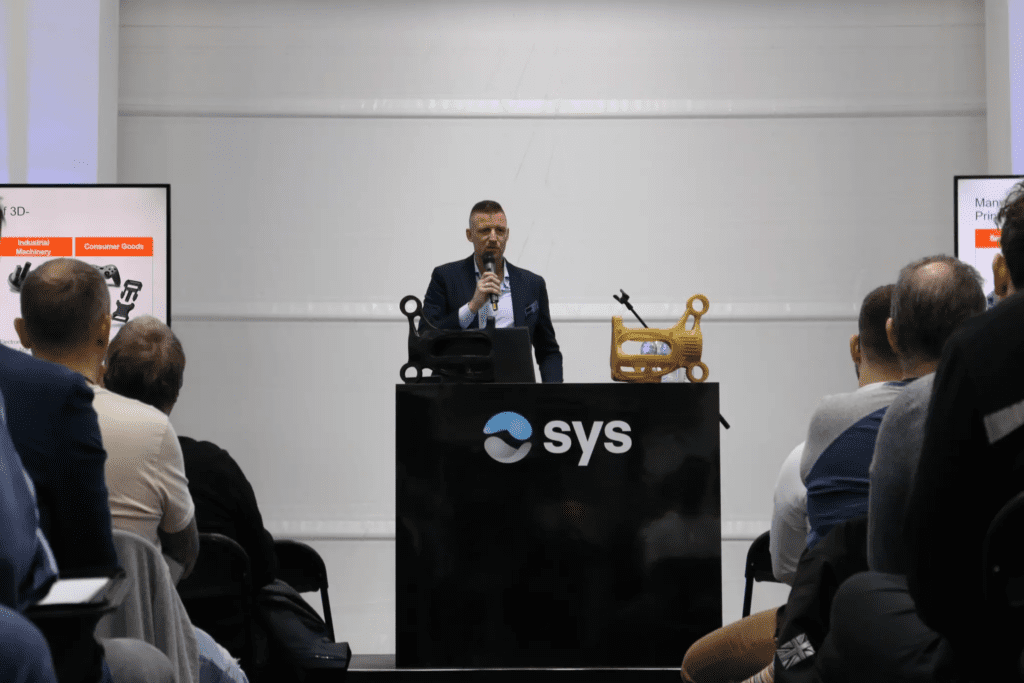 "Oh, it's always such a good feeling to be here. There was a very warm welcome. The colleagues are amazing. Everyone is positive, motivated and excited. And it's always a pleasure to be here."
"We have a clear task to be the leader in Polymer 3D printing and are trying to transition the industry into manufacturing. That requires the focus on not only printers, but really the material ecosystem, the software that is being used, and the easy connectivity and integration of our solutions into production floor."
See what some of our visitors said
"Very interested in information on the F450, which is the next machine I'm looking for at our company, especially the Nylon 12. I knew bit about it anyway, but it's really opened my eyes up to how far we can go with that material. And hopefully, that's the next stage we're going to get to with our 3D printers. It's a great set up – very welcoming, professionally, professionally done. Good to see all the machines on display. enjoyed some of the talks that we've had – interesting."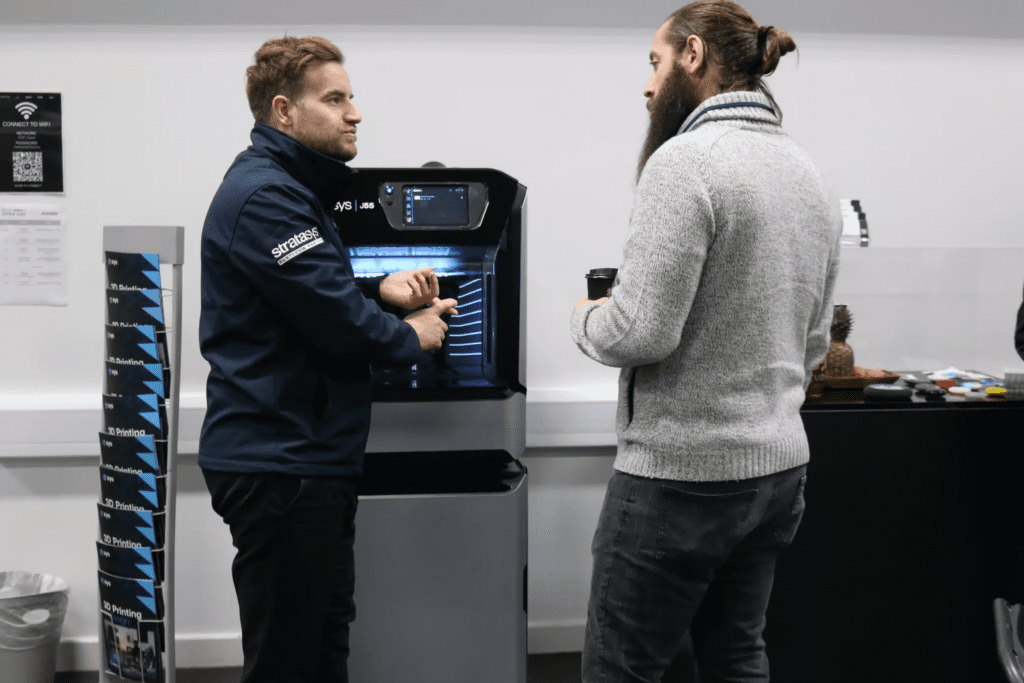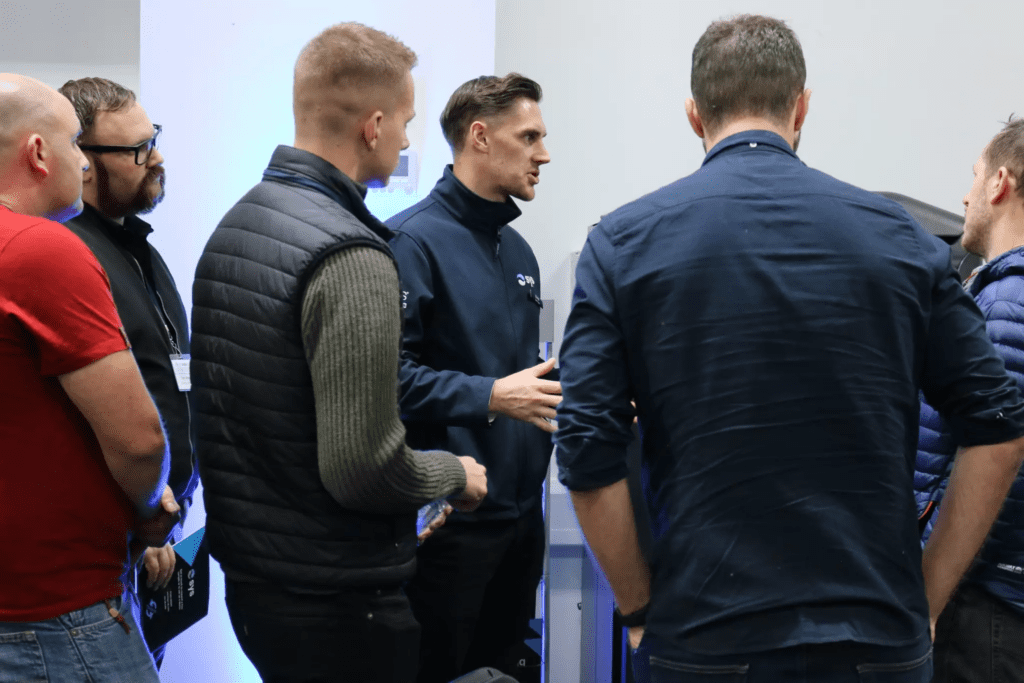 "Today, it's been very enjoyable, very interesting. I've enjoyed my time. I've enjoyed mixing with everybody, learning what's coming, and what new things are happening. Learning about the resins, FDM and what is happening with all the different technologies as well is fascinating. Yes, very, very interesting. Well worth coming to and I would like to come again."


"It's definitely been a great day today. I think my expectations are being met. I think the lectures have been, you know, informative in terms of the information. And I can see the relevance of the technology, and where Stratasys are in terms the benefit to their customers, and so on."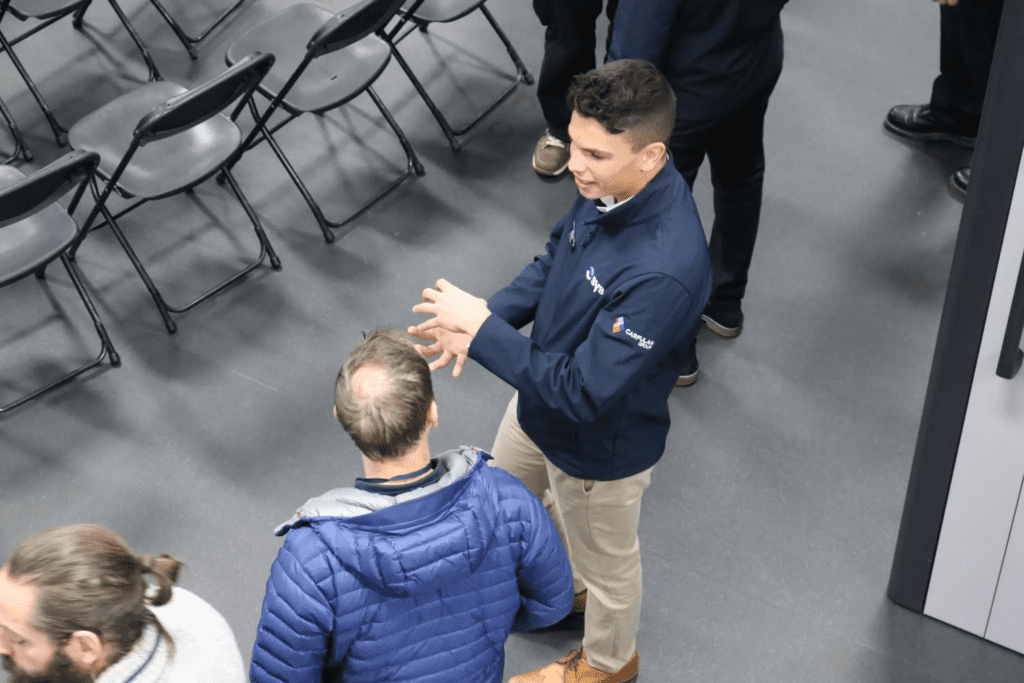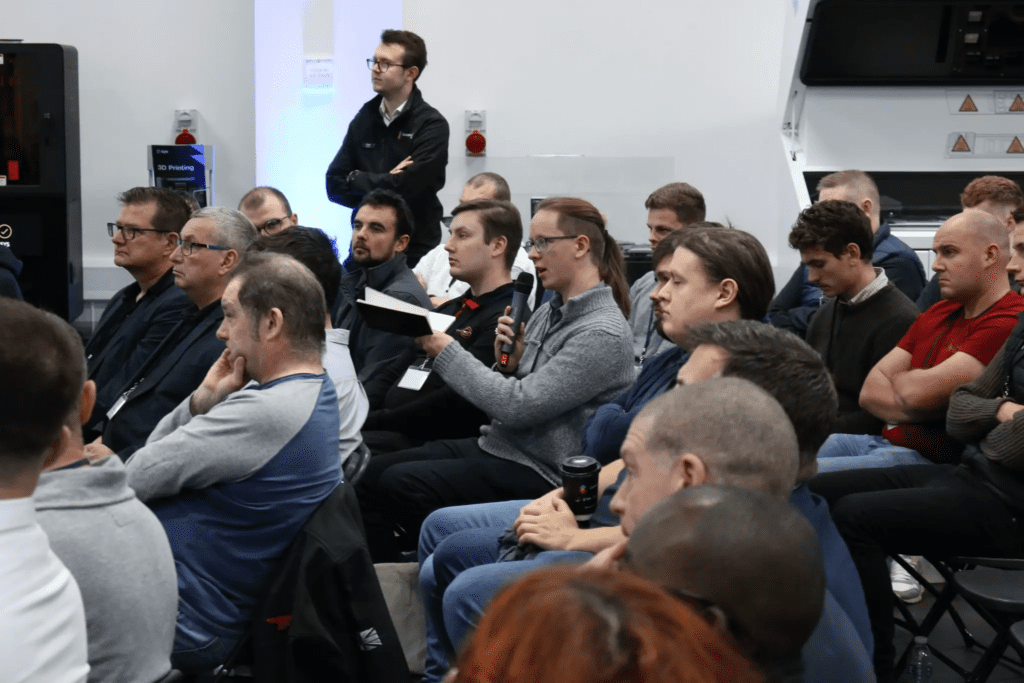 "The technology was very interesting for us in our industry. We're looking at things like rapid production of tools in prototyping. So, we're very interested in the new technology that you've got for this machine [the Origin One]. We've actually done some testing at the moment, which has been quite successful. So, we're looking to follow up on that. We've got the F170, which we use for jigs and fixtures. We've had that for a while now. And it's very useful to be able to print things very quickly. It's been very good."


"Here at SPE, we are well underway with our Additive Manufacturing journey and constantly making sure our technology roadmap and investment plans are aligned with the right customers & industry sectors. 
"I spent yesterday with the amazing team #SYS Systems in Derby at their open day. They had brought together industry leading voices and it was a great opportunity to learn from those thriving in the industry and acquire resources and knowledge to accelerate our next investment phase. 
"It's exciting to be part of an amazing team at #SPE and providing customers with solutions in this cutting-edge industry. #additivemanufacturing"
Linked In post – Mark Healey, SPE Ltd.
Head of Business Development at SPE (Swiftool Precision Engineering) Ltd, Mark Healey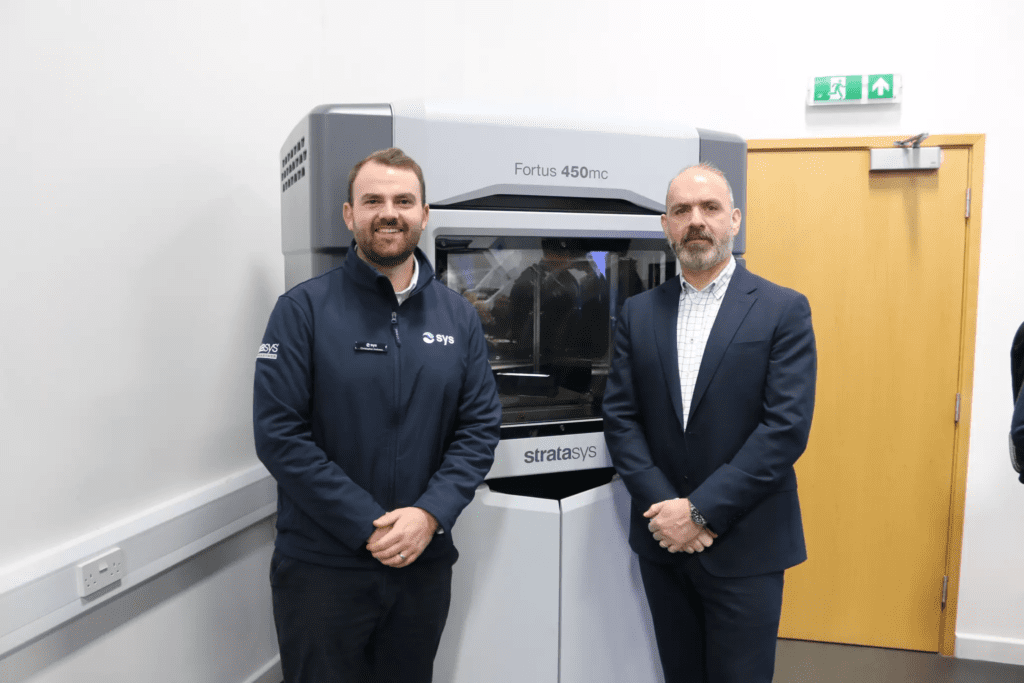 Mark Healey (right) with SYS' Chris Andrews (left)
"#Swiftoolprecisionengineering currently have a Fortus 450 machine (the backdrop to this picture) & Chris Andrews has been a great support on our journey so far.