Senior Applications Engineer at Stratasys, Matt Jones speaks at SYS | Stratasys Open Day
"There's a lot of existing customers that didn't know what those machines were capable of and what they've added to our portfolio" says Stratasys' Matt Jones who discussed the merits of all five Stratasys technologies at the Open Day.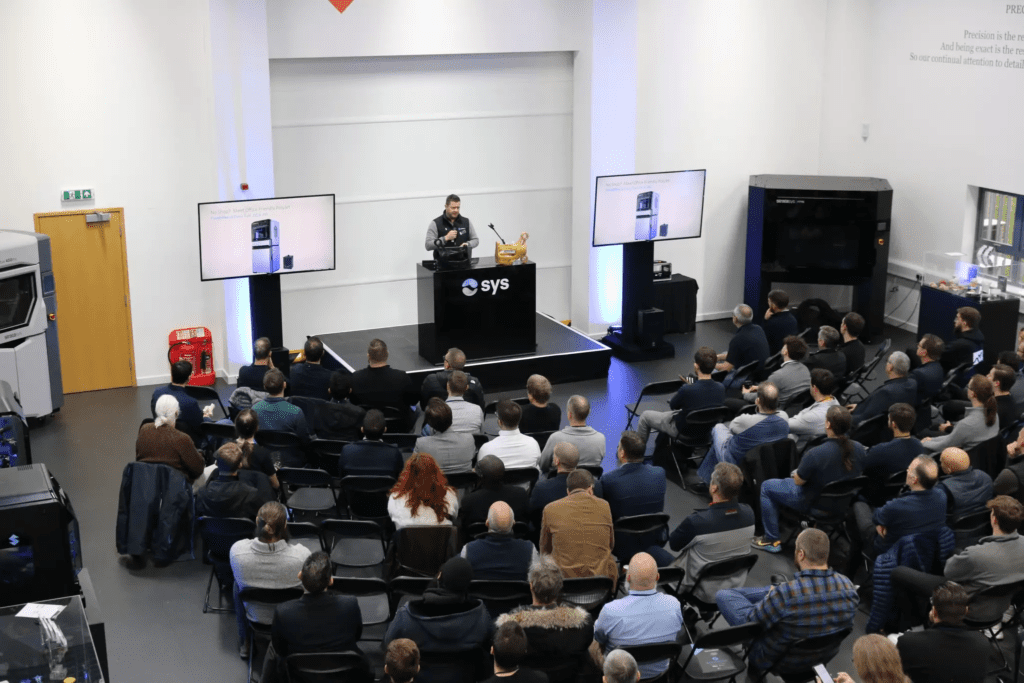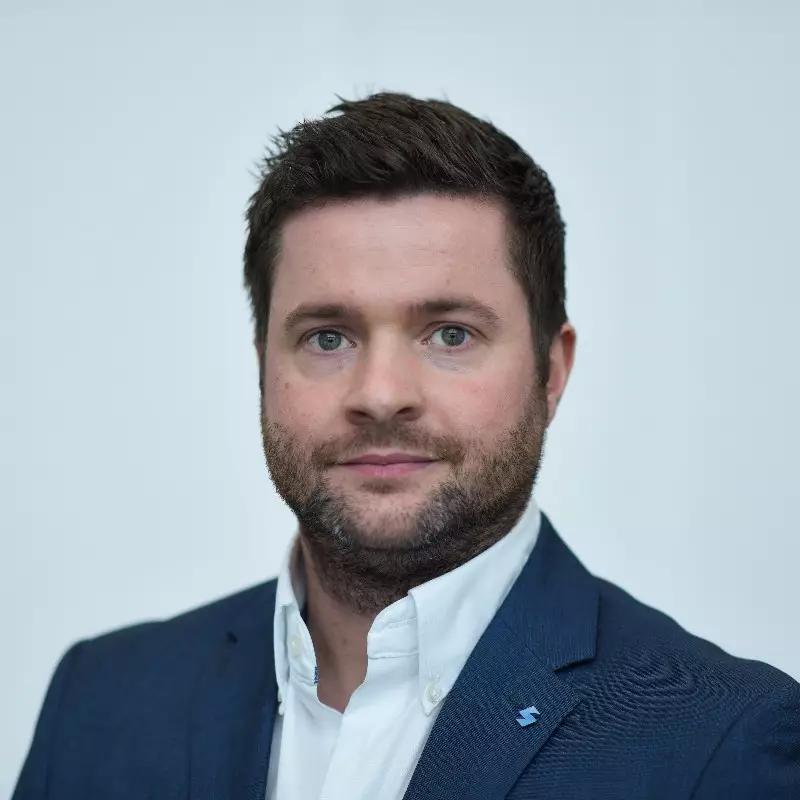 Matt Jones Speech Preview
"As sort of an overview of PolyJet, the use cases are very wide. So, it's not just fashion, it's not just something that looks pretty, but you can do injection moulded tools for very small volume. So if you need to 10 or 20 parts for a tool, you can validate that design, print that to do a short run on the parts and then lay out traditional manufacturing for the actual injection.
"You can do some jigs and fixtures as well. But there are significant differences between the material and mechanical properties on PolyJet as opposed to DLP or stereolithography, and FDM.
"So these are not engineering-grade plastics that you're printing, so they are a little bit more brittle in comparison to other materials that you may be used to.
"The next technology is P3, which is a DLP technology. So digital light processing. It was recently acquired by Stratasys, and it's a totally different technology to what we have.
"So, with DLP, it's a bottom up approach. You have a projector underneath a tray of resin, which is exposed to that light and it cures and solidifies and moves up layer by layer.
"Whether you print one part or 20 parts on the same [build] platform. It takes the exact same amount of time to cure that layer, because you don't have the scanning speeds."
"So you get some really high grade, high impact materials, with materials that have a high HDT, different flexible materials, as well as different shore hardness. There's medical grade materials as well. So biocompatibility for skin contact mucous membrane, for things like hearing aids. There's also a range of additional materials in the dental market."
Matt Jones Speech Preview
"Obviously Stratasys is onboarding different technologies [all the time] and stereolithography, P3 and the SAF – the powder-based 3D printing, there's a lot of existing customers that didn't know what those machines were capable of and what they've added to our portfolio. So hopefully with what we've shown it has helped widen their application use cases that they can they can actually do."
On attending the SYS | Stratasys Open Day 2022:
"So, there's a collection of different people – existing customers. It's nice to see people that we haven't seen for quite a while, along with new customers and potential new customers as well. So, some interesting discussions around different applications with different technologies."